Presenting: QuestionPulse
Quickly Establish a Dominant Presence on Quora With Minimal Effort
Be the first to know when new questions are posted on the world's leading Q&A site so you can quickly answer these questions, build authority, and drive free high-quality traffic to your website and offers to build your list and sell more products with minimal time and effort.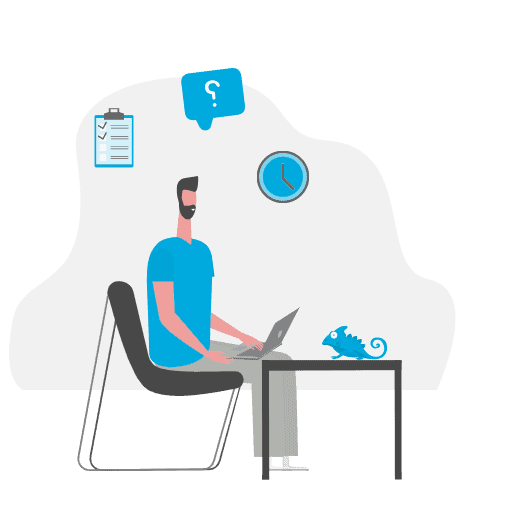 Watch QuestionPulse in Action
Find the Questions People Are Asking In Your Niche & Be the First To Respond
QuestionPulse is your ever-listening spy that keeps its ear to the ground for important keywords that people are asking about on Quora, one of the most popular sites online in 2020.
QuestionPulse will record these questions and store them in its database, save the questions and URLs to files for you to review, and it can even alert you via email or push notification in real-time when it finds new, relevant questions for you to answer.
With your ability to be first to respond as new relevant questions are asked, you can quickly establish authority and a following on Quora in your target niche(s). First responses often get the most views, and tend to collect more upvotes than answers posted later (as long as the answers are helpful and not spammy).
As you add quality answers to new questions, you'll build your overall presense on Quora, which can quickly avalanche into more and more traffic to your website that compounds over time.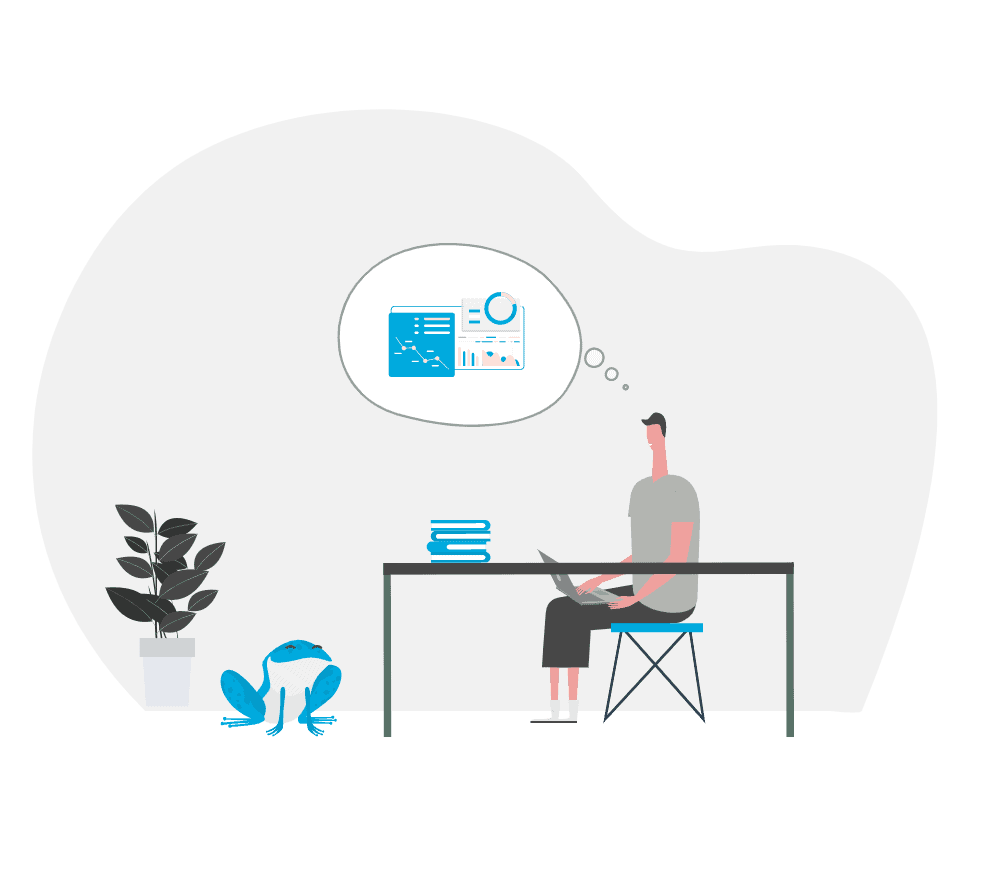 Constantly Monitor For NEw Questions
As long as QuestionPulse is running, it will constantly listen for new questions based on keywords you supply it. When it finds new questions, it will store them and organize them so you can answer them as time permits.

Be Notified as New Questions are Found
QuestionPulse will send emails or push notifications to your phone or tablet* if configured to do so. With these alerts, you can be sure you don't miss new valuable questions when you're away from your computer.

SPecify Silent Time to Avoid INterruptions
If you don't want your phone buzzing multiple times per hour with new question notifications (we don't blame you!), you can specify silent periods for email and push alerts so QuestionPulse knows when not to bother you.

IGnore Irrelevant Questions
If there are questions that have keywords you know make the question irrelevant for your goals, simply specify these blacklist keywords and QuestionPulse will ignore questions containing them.

New Updates Released Automatically
In addition to providing updates to ensure QuestionPulse continues to work with Quora's changes, we're dedicated to adding more functions for users to make the tool even more powerful.

Support You can Count On
We pride ourselves on fast and friendly support. Our goal is to respond to all support tickets within 24 hours and get any issues you may encounter resolved as quickly as possible.
Meet Your New Ever-Listening Spy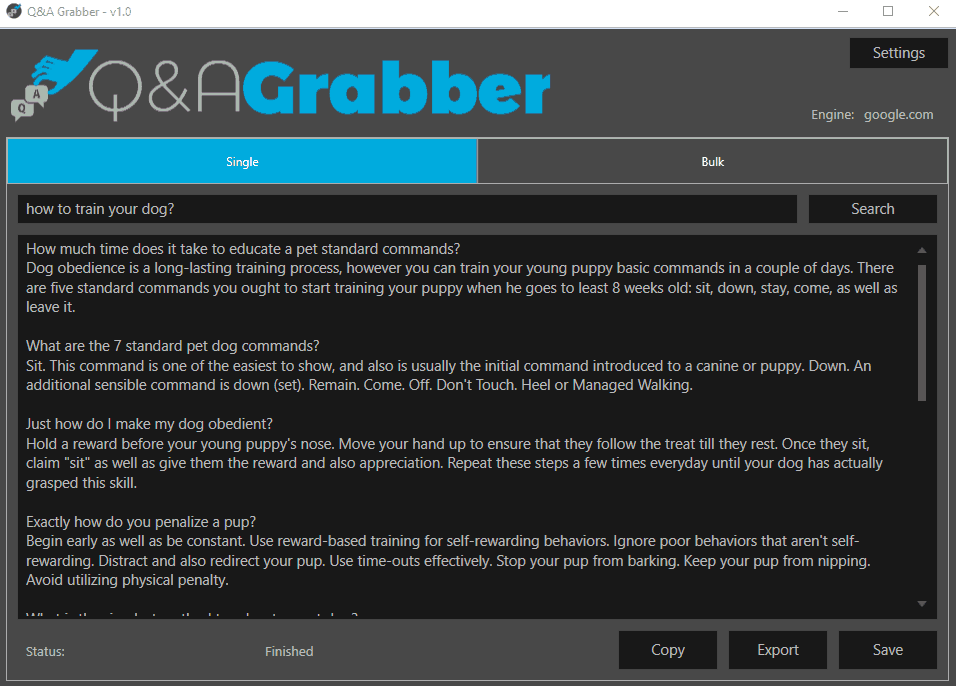 Monitor For New, Relevant Questions 24/7
Simply enter relevant keywords for your niche and QuestionPulse will constantly monitor Quora for new questions that contain your keywords in realtime, giving you the advantage of speed.
Receive Email Alerts as New Questions are Found
Configure QuestionPulse to send new emails as relevant questions are found so you'll always know when new questions are available to answer, even when you're not near your computer. QuestionPulse works with any email service that offers SMTP access, and there are several services that offer generous free tiers that you can utilize at no extra expense.
Get Push Alerts To Your Mobile Devices
Ensure you never miss being the first to answer fresh, relevant questions as they're posted. QuestionPulse integrates with the Pushover.net API** so you can get push alerts straight to your devices and answer questions from anywhere. **Pushover.net charges a one-time fee of $5 per device, but offers a generous monthly limit at no extra cost⁠—plus it comes with a 7-day free trial.
STore, Review & Filter Found Questions
Choose to store relevant questions in the QuestionPulse database for 1-30 days, and filter through recorded questions by keyword at any time. Additionally, QuestionPulse can auto-save questions to CSV files so you can review and answer them at your leisure.
Pro Tip: you can set the target folder to a cloud folder (such as Dropbox) and have the files available across devices to review when away from your computer.
Save Time by Ignoring Irrelevant Questions
Enter blacklist keywords for QuestionPulse to ignore and it will skip new questions that contain these keywords. This feature can save you time so you have less questions to filter through, and you can ensure you only receive alerts for questions that are useful to you.
Specify Silent Times to Avoid Interruptions
Choose when to receive email and push alerts by specifying silent times so QuestionPulse knows when not to disturb you.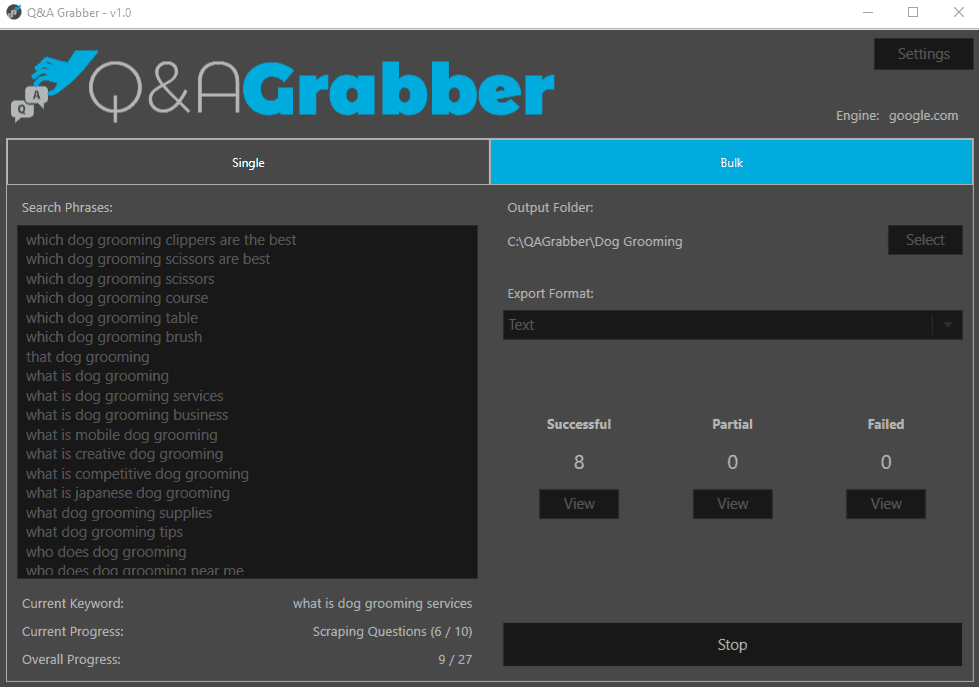 Easy & Affordable Pricing Options
If you're on a tight budget or only need QuestionPulse for a short period of time, you can grab the monthly plan and cancel at any time with no commitments. If you'd like to utilize the tool over time and save money in the long run, we've made annual and lifetime options available.
Please Note: This Software is Windows Only – Supports Windows 7, 8, 10, and Windows Servers 2012 and newer.
Monthly
$27 One-Time Setup
$10 per month after
Cancel Anytime
Run on 2 Machines
24-Hour Support Response
Yearly
No Setup Fee
Low-Cost Annual Subscription
Cancel Anytime
Run on 2 Machines
24-Hour Support Response
Lifetime
No Setup Fees
Lifetime Updates
No Monthly Fees
Run on 2 Machines
24-Hour Support Response
Frequently Asked Questions
Please take a moment to review the frequently asked questions outlined below. If you don't see your question covered, don't hesitate to contact us and we'll be happy to assist you.
Why are there recurring payments for QuestionPulse?
Due to the frequency Quora makes changes to their results pages, a lot of upkeep is necessary to keep the software functioning properly & to continue adding new features. If you don't like recurring payments, the lifetime deal is a great alternative.
How Long Does it Take to Receive my License?
Licenses are automatically generated and sent to your purchase email once you've completed your transaction. If you haven't received your license and download information after 15 minutes, please check your spambox. If it's not there, please open a support ticket and we'll get back to you ASAP to ensure you're taken care of. Please allow up to 24 hours to get back to you, though we strive to respond much quicker. We work limited hours on weekends, but we'll work to resolve issues as quickly as possible.
What Operating Systems Will QuestionPulse Run On?
QuestionPulse works on all PCs running Windows 7 (SP1), 8, 8.1 or 10—the .NET 4.5.2 framework is required for proper operation. The software does not run directly on a Mac. However, you should be able to use VMware Fusion or Parallels to run it. If you purchase and can't get the software to work, we will be happy to work with you to get your issues sorted.
How many computers can I install QuestionPulse on?
Each purchase of QuestionPulse allows you to install it on 2 machines, which is great if you'd like to run a copy on a desktop machine, VPS, or laptop. If you need more than 2 installations, please contact us for special bulk rates and we'll ensure you get a solid discount. You can transfer your license to other machines (in case you're outsourcing the work, get a new machine, etc.) once per month by contacting us.
What APIs or Services Do I Need?
QuestionPulse needs no external services or APIs to perform its core function(s): scraping and storing fresh, relevant questions as they're posted to Quora. However, if you'd like alerts to notify you of new questions while you're away from your computer, you'll need to configure either an email service and/or Pushover (for push notifications to your devices). There are several email services that offer generous free plans (which we outline in the User Guide), and Pushover is a small one-time fee of $5 per device.
What is your refund policy?
We offer an iron-clad 30-day no-questions-asked guarantee. If you're unsatisifed with your purchase, simply let us know within the 30 day period and we'll be happy to refund every penny. Refunds do not apply to rebills, so please be sure to cancel your subscription before the next monthly or annual charge if you wish to end your subscription.
Note: QuestionPulse is 100% clean. There are no viruses or malicious code that isn't supposed to be there. If your antivirus blocks QuestionPulse, you may need to contact your Antivirus provider for assistance on how to whitelist QuestionPulse since their software is detecting a false-positive.
Many security tools block software that is "unknown." Since QuestionPulse is new on the market, it is possible they will incorrectly block QuestionPulse from Installing/Running/Updating. QuestionPulse also has a built-in updater and encryption to help try to prevent unauthorized sharing of the software, both of which could trigger your antivirus.
Your protection software will usually come with info on how to allow software such as QuestionPulse to install and run properly. If you have issues, please check the QuestionPulse user's guide for more help & information.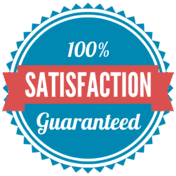 If you grab QuestionPulse today, try it & decide it's not for you, let us know. Maybe you'd rather ignore Quora as miss out on a valuable source of free traffic, or maybe you'd rather waste time checking for new questions and hoping some relevant ones are fresh for answering… whatever the case may be, simply let us know within 30 days & we'll refund every penny, no questions asked. If you can't benefit from this powerful software, we don't want to keep your money – no hard feelings.