Introducing: VidTag Grabber
Take the Guesswork Out of Video Keyword Tags
If you want your videos to rank well on YouTube, utilizing keyword tags is an essential—and often overlooked—step. Stop throwing random keywords in hoping your videos will rank, and start uncovering and utilizing keywords that your competitors use with just a few clicks of the mouse.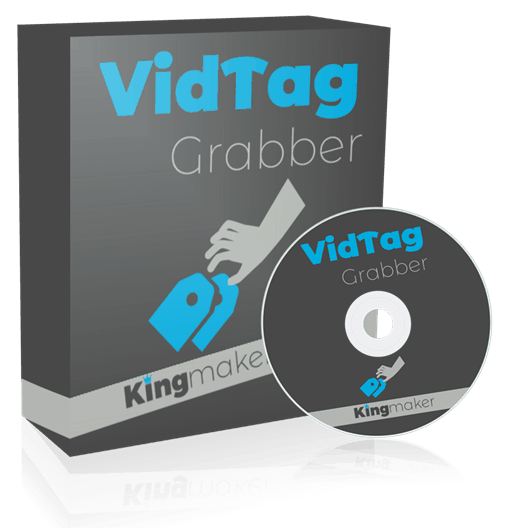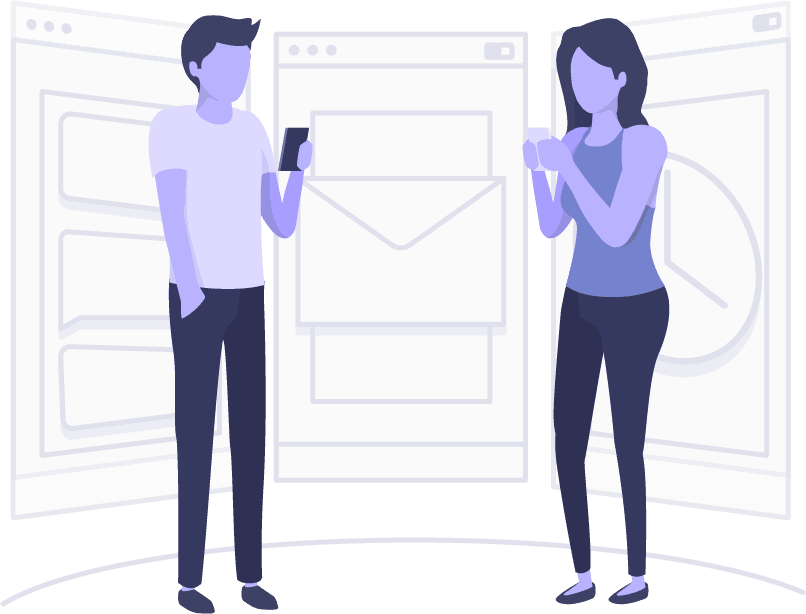 Watch VidTag Grabber in Action
Effortlessly Uncover Keywords Your Competitors Utilize in their Videos
Keyword Tags are an essential, but underutilized, factor when it comes to ranking videos well on YouTube. It's easy to slap some random keywords into the Tags section when uploading a new video, but it's time to pay more attention to the keywords you set.
Top performing YouTube video marketers know that keyword tags are a crucial part of optimization and ranking, and they spend a lot of time ensuring they've researched, selected, and utilized ideal keywords. 
While you could manually check the source HTML of each ranking video and manually copy & paste these keywords for your own videos, you're wasting a lot of time and missing out on potentially beneficial keyword tags you might otherwise miss.
VidTag Grabber can find and analyze the top-ranking videos across multiple keywords and show you which keyword tags are utilized most frequently, so you can quickly grab these keywords use them for your own videos. If it saves you only an hour of work total, it's already paid for itself.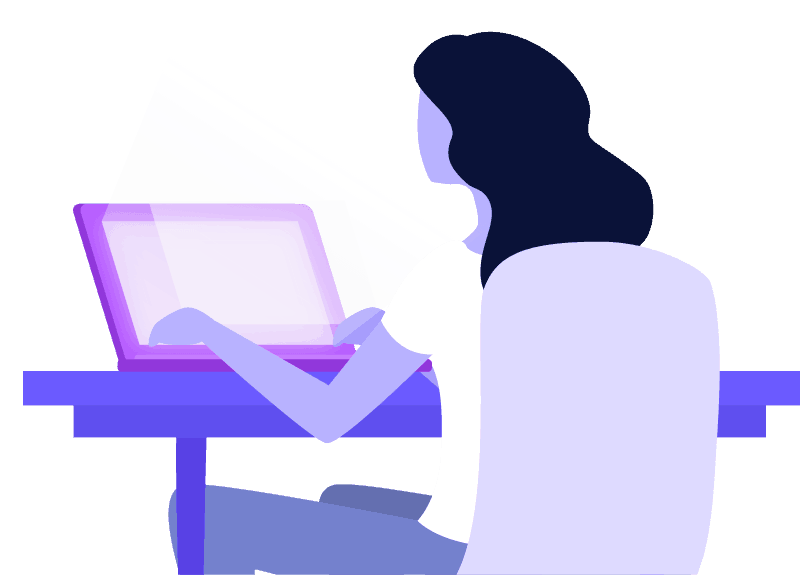 Quickly Find the Keywords You Need to Rank Your Videos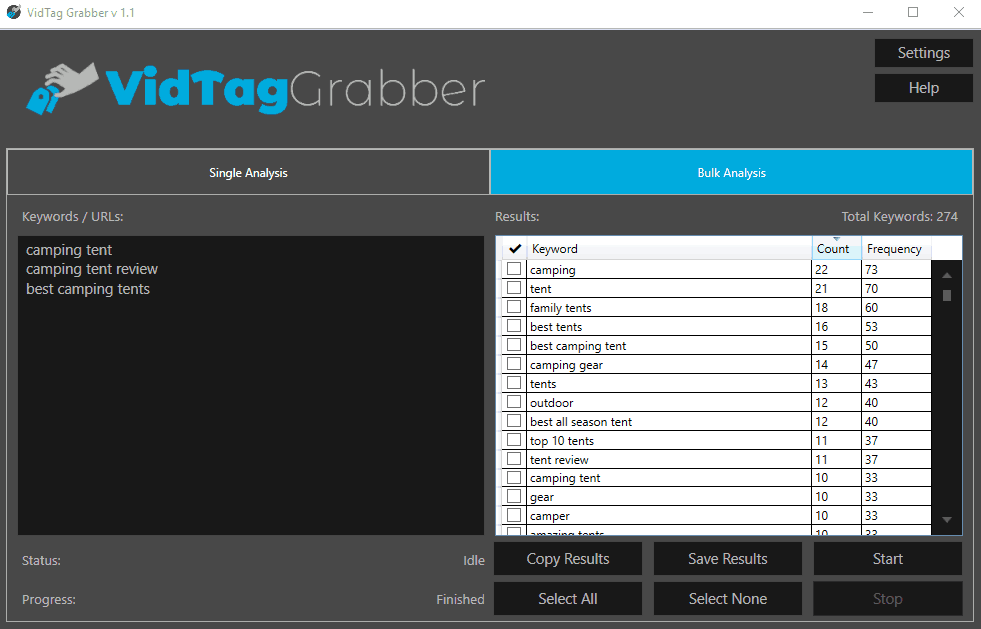 Bulk Keyword Tag Scraping
Simply enter a handful of closely-related keywords or specific video URLs (or a combination of both) and click start. The software will go out and uncover the tags utilized by these high-performing videos.
Quick Keyword Tag Analysis
See at a glance which keyword tags are frequently used in top-ranking videos so you can mimic, improve upon, and outperform your competitors. 
Hone in on the Best Tags
Select and export the best tags for your videos. Save the keywords as a text file, CSV file, or copy the results to the clipboard so you can quickly utilize these high-performing keywords in your own videos.
Quick & Easy Single Analysis
If you're interested in the specific keyword tags a video is using, the Single Analysis interface makes it a breeze. Simply enter a specific video's URL or enter the keyword you're interested in ranking for and the software will find the number one result and grab its keyword tags.
Copy or Save the Keyword Tags with a Click
Delete any irrelevant keyword tags, then copy them to your clipboard or save the keywords to a text file for future use with a click of your mouse.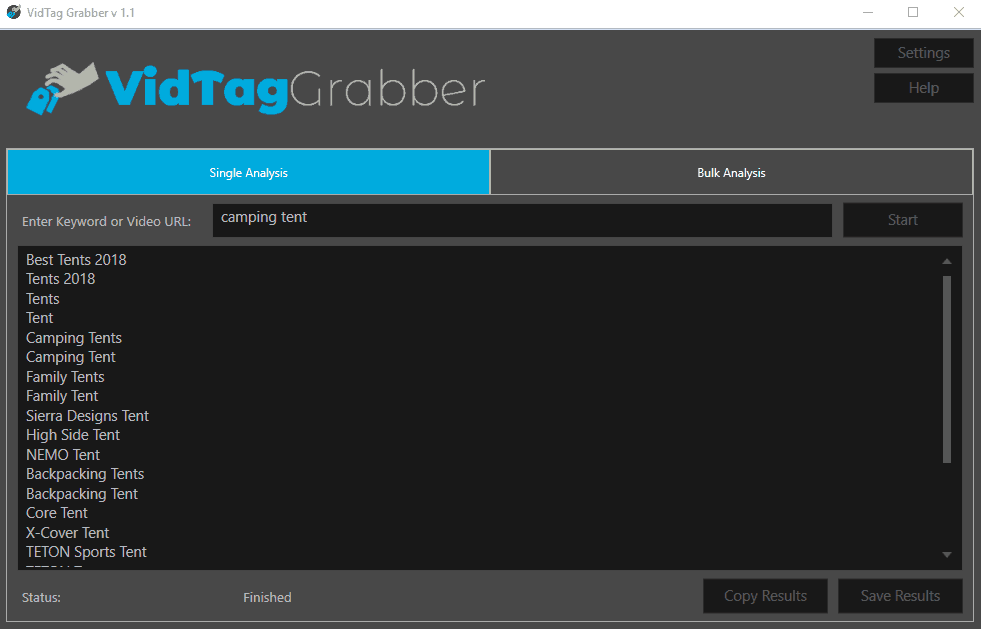 Easy & Affordable Pricing Options
For a limited time, VidTag Grabber is available for a low one-time cost. This is subject to change, so lock your lifetime license in today and you'll never pay more in the future.
Please Note: This Software is Windows Only – Supports Windows 7, 8, 10, and Windows Servers 2012, ADD MORE
Lifetime
No Setup Fees
Lifetime Updates
No Monthly Fees
Run on 2 Machines
24-Hour Support Response
Frequently Asked Questions
Please take a moment to review the frequently asked questions outlined below. If you don't see your question covered, don't hesitate to contact us and we'll be happy to assist you.
Are there any recurring payments for VidTag Grabber?
For now, VidTag Grabber is offered as a lifetime purchase, which means you only pay once and can utilize the tool indefinitely. In the future, it may be a recurring payment, but anyone who purchases a lifetime license now will be grandfathered in and will never have to pay again.
How Long Does it Take to Receive my License?
Licenses are automatically generated and sent to your purchase email once you've completed your transaction. If you haven't received your license and download information after 15 minutes, please check your spambox. If it's not there, please open a support ticket and we'll get back to you ASAP to ensure you're taken care of. Please allow up to 24 hours to get back to you, though we strive to respond much quicker. We work limited hours on weekends, but we'll work to resolve issues as quickly as possible.
What Operating Systems Will VidTag Grabber Run On?
VidTag Grabber works on all PCs running Windows 7, 8, 8.1 or 10–the .NET 4.5.2 framework is required for proper operation. The software does not run directly on a Mac. However, you should be able to use VMware Fusion or Parallels to run it. If you purchase and can't get the software to work, we will be happy to work with you to get your issues sorted.
How many computers can I install VidTag Grabber on?
Each purchase of VidTag Grabber allows you to install it on 2 machines, which is great if you'd like to run a copy on a desktop machine, VPS, or laptop. If you need more than 2 installations, please contact us for special bulk rates and we'll ensure you get a solid discount. You can transfer your license to other machines (in case you're outsourcing the work, get a new machine, etc.) once per month by contacting us.
Where does VidTag Grabber find the keywords it returns?
VidTag Grabber finds keywords by looking at specific video URLs you supply, or by looking through the top-ranking video results for the keywords you enter. While you can do this manually, VidTag Grabber saves a lot of time and provides some unique insights (keyword frequencies) that would take a lot of work to figure out manually.
What is your refund policy?
We offer an iron-clad 30-day no-questions-asked guarantee. If you're unsatisifed with your purchase, simply let us know within the 30 day period and we'll be happy to refund every penny. While we won't ask questions or try to change your mind, we would love feedback to know what we can do to make VidTag Grabber even better for future customers.
Note: VidTag Grabber is 100% clean. There are no viruses or malicious code that isn't supposed to be there. If your antivirus blocks VidTag Grabber, you may need to contact your Antivirus provider for assistance on how to whitelist Q&A Grabber since their software is detecting a false-positive.
Many security tools block software that is "unknown." Since VidTag Grabber is new on the market, it is possible they will incorrectly block VidTag Grabber from Installing/Running/Updating. VidTag Grabber also has a built-in updater and encryption to help try to prevent unauthorized sharing of the software, both of which could trigger your antivirus.
Your protection software will usually come with info on how to allow software such as VidTag Grabber to install and run properly. If you have issues, please check the VidTag Grabber user's guide for more help & information.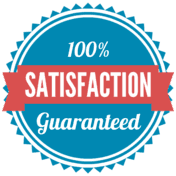 If you buy VidTag Grabber today, try it & decide it's not for you, let me know. Maybe you'd rather  try coming up with keyword tags on your own, or maybe you'd rather try wasting time collecting this information by hand… whatever the case may be, simply let us know within 30 days & we'll refund every penny, no questions asked. If you can't benefit from this powerful software, we don't want to keep your money – no hard feelings.