Introducing: Local Maps Domination Suite
Uncover & Dominate Any Local Maps Market
With this suite, you can effortlessly find and dominate low-competition Google Maps listings areas. Rank listings for clients or set up a lead generation business and rent your high-ranking listings for easy recurring income with minimal work and effort.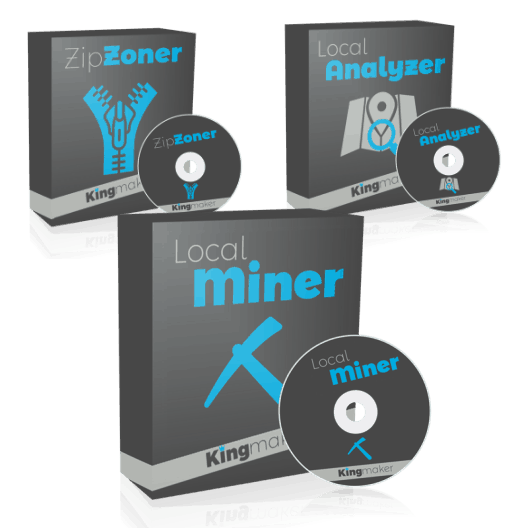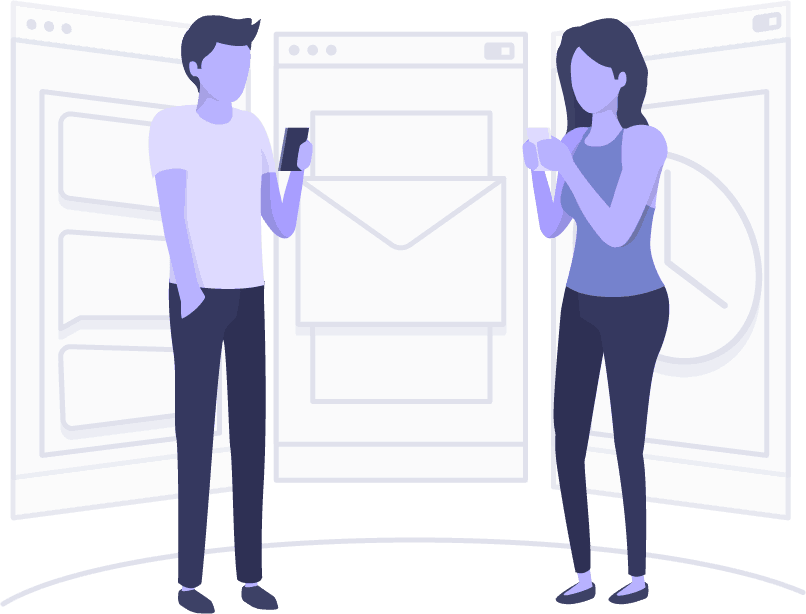 Watch The Local Maps Domination Suite in Action
Instantly Discover Low Competition Map Listings, Move In & Dominate
With this powerful suite of software tools, you can:
1) Find all zip codes within a specified region, find the population of each zip code, and filter out the low population regions.
2) Analyze each top-ranking listing in each zip code for any target keyword & market and collect key information about each listing.
3) Run these listings through LocalAnalyzer to see–at a glance–which markets are worth entering for maximum results with minimum effort.
Then, following the training provided, secure listings in the areas with low competition for a jump start in rankings and build out the listings. When they rank, you can rent them or use them for local clients to drive more calls, leads, and sales.
High-ranking listings in fairly-populated regions/zip codes (10,000+ residents) can drive leads that are worth hundreds of dollars per month to local businesses–and sometimes much more depending on the areas and markets.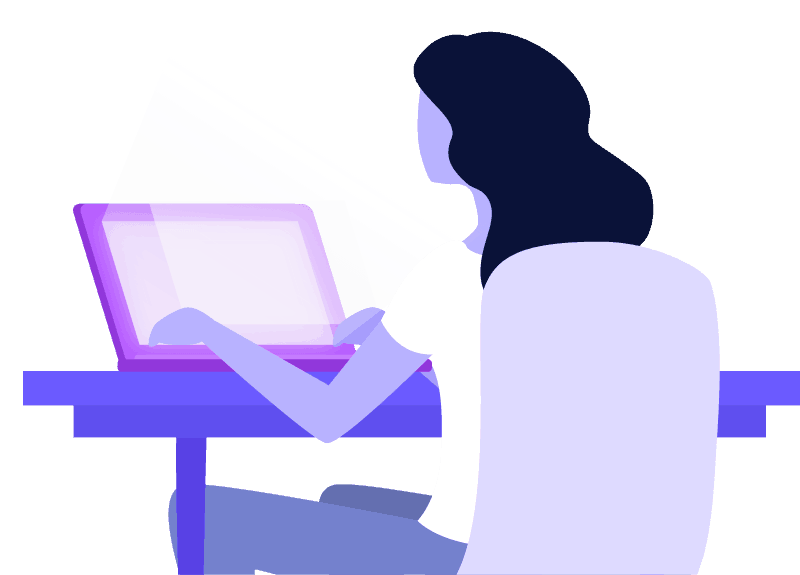 Find Zip Codes & Populations in Seconds
Choose a zip code in a city you're interested in ranking listings for and find all zip codes within a set radius with ZipZoner. Then filter zip codes with populations inside a threshold with a few clicks.

Harvest & Analyze Competitors
Collect all the data you need for the zip codes you collected, then run them through LocalAnalyzer to quickly gauge which areas present the best opportunities for easy rankings so you can take over.

Secure, Rank & Profit
Follow the simple training provided to secure and optimize listings in these target areas. Once you've ranked these listings, you can monetize them for easy recurring monthly profits by following methods discussed in the training area.
Everything You Need To Find Ranking Opportunities & Dominate Map Listings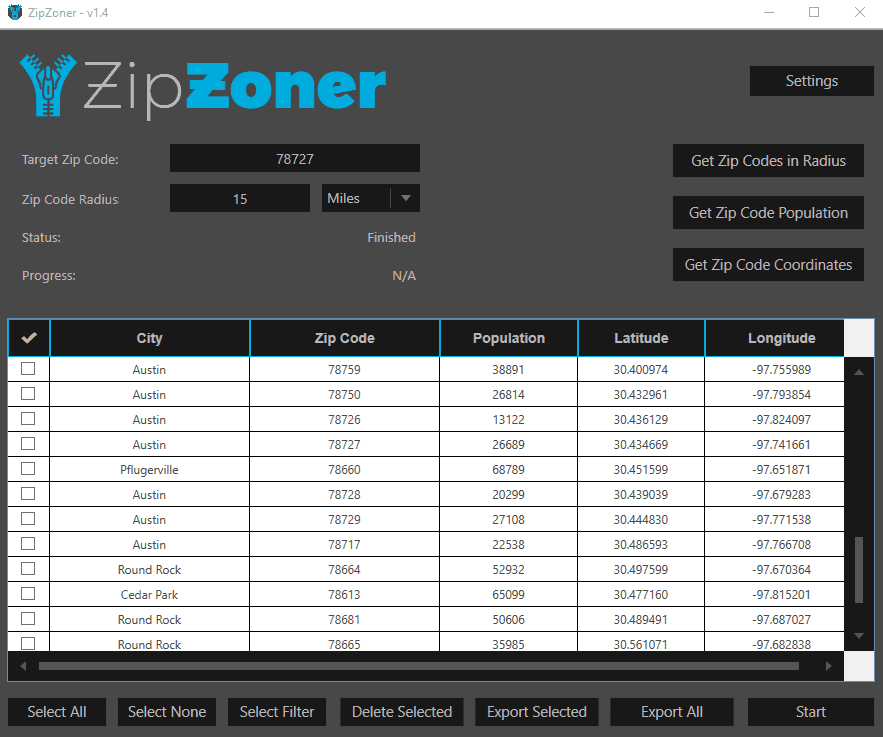 Phase I
Find & Filter All Zip Codes in Your Target Areas
As Google has improved over time, they've focused more on returning business listings within your current zip code when searching for local services. This means you aren't competing with *every* local business in a city as often, mainly just those nearby.
This means there are plenty of zip codes around larger cities where poorly-optimized listings are ranking highly in the rankings. Which also means these zip codes and areas are prime for easily ranking your own listings with minimal work.
The problem is, finding all of the zip codes in a potential target area by hand is tedious work. Not only do you need to look through a map and collect the zip codes, but you need to look up the population for each of these zip codes and filter out the low-population areas.
ZipZoner automates this entire process in under a minute.
Phase II
Uncover Metrics for High-Ranking Competitors
The next phase in the process is looking through the top ranking competitors for your keyword/category in each zip code and noting some key metrics.
The end goal is to find target zip codes and areas where the majority of high-ranking listings are under-optimized, as that means there's an opportunity for easy ranking without much effort.
Unfortunately, collecting all of this data by hand is tedious, especially if you're looking to secure multiple listings across an area (or state, or the country, etc.).
With LocalMiner, you can collect this data with just a few clicks. Simply import your ZipZoner results file and click Start and let the software get to work collecting all the metrics you need.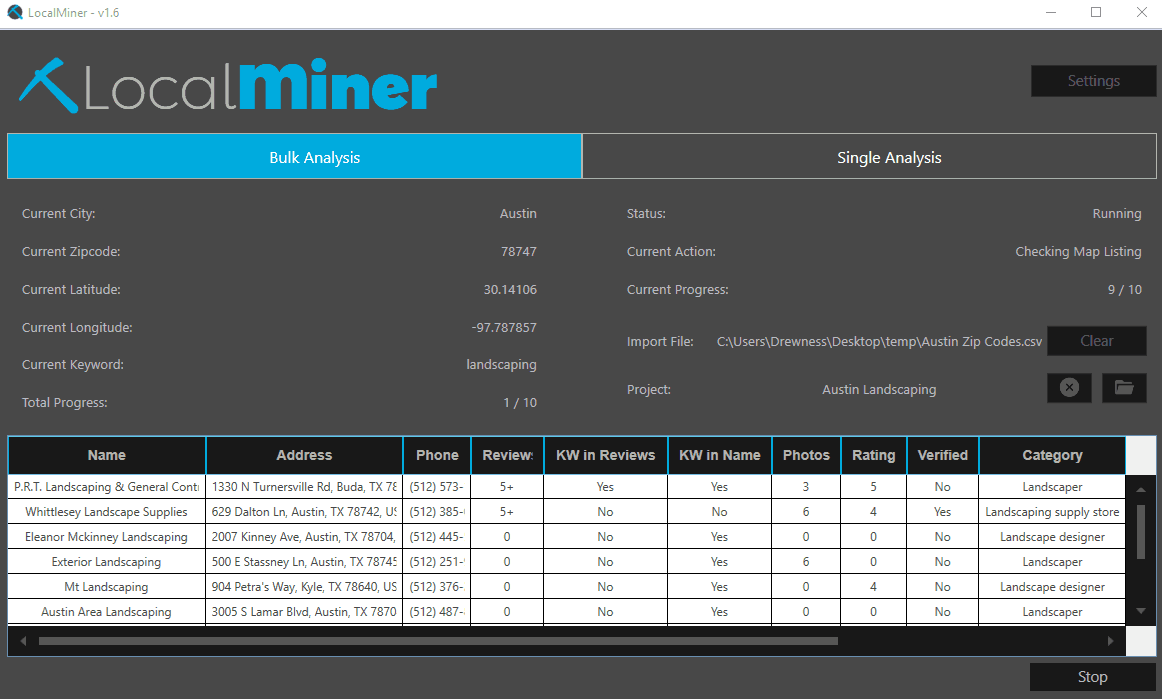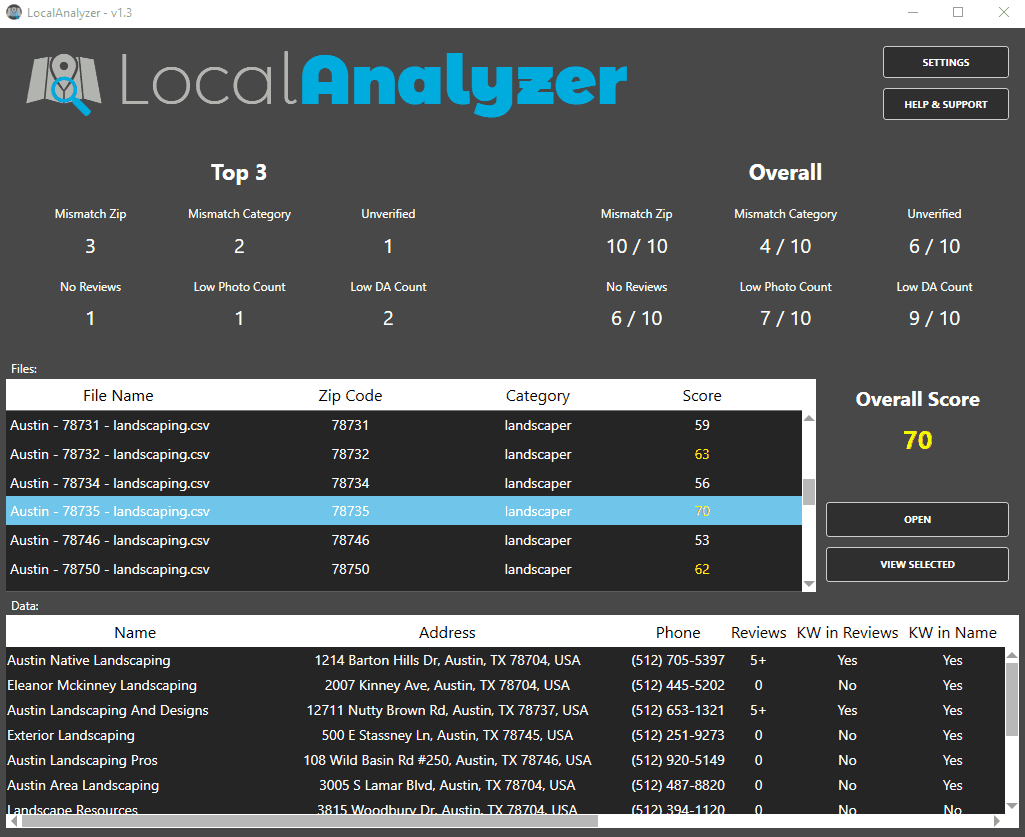 Phase III
Analyze These Metrics to Find Opportunities
Once you've collected all the relevant data for the top-ranking competitors in the areas you've selected, you need to sift through the data and look for a variety of factors, such as:
Are any of these listings unverified?
Are any of these listings in the wrong category?
Do the zip codes for these listings match?
Do these listings have no photos or a low photo count?
 And so on and so forth. It's a tedious process, which is where LocalAnalyzer comes in handy.
Simply import the results from LocalMiner and you'll see scores for each area so you can tell at a glance which zip codes are worth going after.
Easy & Affordable Pricing Options
For a low one-time fee, you can access the 3 current products in the Local Maps Domination Suite, the training on how to optimize these listings, and access to future tools coming soon that will help with managing and ranking listings. When these products are added, the price of the suite will increase, but you won't have to pay another penny to access these tools.
Please Note: This Software is Windows Only – Supports Windows 7, 8, 10, and Windows Servers 2012, ADD MORE
Lifetime
No Recurring Fees
All Software in the Suite
Run on 2 Machines
Includes Future Tools
Includes Training
24-Hour Support Response
Frequently Asked Questions
Please take a moment to review the frequently asked questions outlined below. If you don't see your question covered, don't hesitate to contact us and we'll be happy to assist you.
Are there any recurring payments for the Suite?
During this launch, you won't have to pay any recurring fees–the license is a lifetime deal. As we add more tools and training to the suite, the price will go up. Eventually, the lifetime plan will be removed and it will be a yearly fee.
How Long Does it Take to Receive my License?
Licenses are automatically generated and sent to your purchase email once you've completed your transaction. If you haven't received your license and download information after 15 minutes, please check your spambox. If it's not there, please open a support ticket and we'll get back to you ASAP to ensure you're taken care of. Please allow up to 24 hours to get back to you, though we strive to respond much quicker. We work limited hours on weekends, but we'll work to resolve issues as quickly as possible.
What Operating Systems Will the Software Run On?
The software in The Local Maps Domination Suite works on all PCs running Windows 7, 8, 8.1 or 10–the .NET 4.5.2 framework is required for proper operation. The software does not run directly on a Mac. However, you should be able to use VMware Fusion or Parallels to run it. If you purchase and can't get the software to work, we will be happy to work with you to get your issues sorted.
How many computers can I install the suite on?
Each purchase of The Local Maps Domination Suite allows you to install it on 2 machines, which is great if you'd like to run a copy on a desktop machine, VPS, or laptop.
What Else do I Need Besides this Suite?
The suite currently comes with 3 powerful tools that work together to help you uncover local areas with weak competition. You also get training on how to use these tools, how to optimize your listings, and how to sell the leads your listings receive to local clients.
The only things you need are: a few free API keys (which we show you how to get), a GMB supplier, and a virtual phone number for each listing (to track & sell leads). Each GMB can cost anywhere from $75 to $150 (one-time), but you can usually charge more than that per month. 
What is your refund policy?
We offer an iron-clad 30-day no-questions-asked guarantee. If you're unsatisifed with your purchase, simply let us know within the 30 day period and we'll be happy to refund every penny. However, you will immediately lose access to the software (and future software) and training.
Note: All software in the Local Maps Domination Suite is 100% clean. There are no viruses or malicious code that isn't supposed to be there. If your antivirus blocks any software in the suite, you may need to contact your Antivirus provider for assistance on how to whitelist the tools since their software is detecting a false-positive.
Many security tools block software that is "unknown." Since the software in the Local Maps Domination Suite is new on the market, it is possible they will incorrectly block these tools from Installing/Running/Updating. All tools in the suite also have a built-in updater and encryption to help try to prevent unauthorized sharing of the software, both of which could trigger your antivirus.
Your protection software will usually come with info on how to allow software such as those found in the suite  to install and run properly. If you have issues, please check the user's guide for more help & information.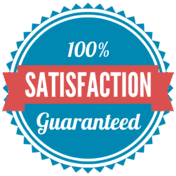 If you grab The Local Maps Domination Suite today, try it & decide it's not for you, let us know. Maybe you'd rather  try finding potential local markets to enter on your own, or maybe you'd rather try wasting time collecting and analyzing this information by hand… whatever the case may be, simply let us know within 30 days & we'll refund every penny, no questions asked. If you can't benefit from this powerful software, we don't want to keep your money – no hard feelings.